♥ Friday: GAS-FREE Fridays all of July!!


For all of you early risers, get some free coffee at this Friday's station:
July 22: North point & Embarcadero
8-10AM
+info sfbike.org/independence
♥ Friday: WTF at the bike kitchen
6-10 at the Bike Kitchen in the Mission
from sfbike.org:
WTF night at the Bike Kitchen is for women, trans/gender queer folks, femmes, or anybody else that has had gender be a barrier to learning mechanics. No one turned away! Every 2nd and 4th Friday of the month. http://www.bikekitchen.org/
♥ Saturday in SJ: Ladies representing in San José!


details: link
from their FB event page:
Are you a Female biker?
Do you love riding with San Jose Bike Party, or are you a newcomer to Bike Party? Want to meet other women cyclists and have a great time? Then come out and join us for our Ladies Ride! Women and girls of all backgrounds and riding abilities are invited to participate!

Schedule:
5:00 – Meet up at the start location.
…The San Jose Fire Department will be giving a safety presentation. Thats right ladies, there's going to be firemen!

♥ Saturday in SF: flashdance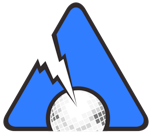 You know that crazy dude with shiny pants and the loudest tricycle, he'd be putting his MJ beats on. oh HAI Deep! Catch his next gig here: flashdance.org

♥ Saturday in Oakland: B4L 3rd Annual Peace Ride

from FB event:
Community Allies & Riders of all Kind:
Bikes 4 Life will be having it's 3rd Annual Peace Bike Ride from Lake Merritt to West Oakland. This year the ride will be a NIGHT RIDE that will be followed with an outside BIKE-IN drive-in style movie. The movie will be a classic flick. If interested Please Save The Date. Saturday July, 24th 7:30pm From Lake Merritt Playground Area/ Bird Sanctuary

More on their FB event page: here
♥ Sunday: SF Marathon
I'm not a runner enthusiast, but with closed streets come some rides. I perhaps not make it as i have plans, other than roaming the city in the early hours of Sunday (right, for once I plan to have a lazy Sunday AM) so Dan and friends are planning the following.

Many people don't realize that the best car-free event for bicycling in San Francisco is not Sunday Streets or Sundays along JFK Drive in Golden Gate Park.
9AM-1PM

Find it in the spacebooks: link
♥ Sunday: bikeNOPA Tall Trees Ride


ibikenopa.blogspot.com »