FLASHDANCE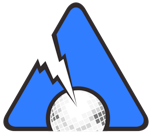 Ok peeps, put your dance shoes on and get your moves ready for another one of deep's flashdances.
It is tonite. Be there or be square.
FLASHDANCE 21 THIS SATURDAY (6/06/2009): CHURCH & MARKET – Safeway Steps. Our next FREE outdoor dance party will be: Saturday 6/6 from 8PM to 10PM at Church & Market – in the little "plaza" at the Safeway Steps. More info click on "NEXT FD" [here]
Artists respond to a changing planet.
Jeannie over in the east bay and a reader of this blog wants to share this info. Seems like a great event, I wont be able to go as I'll be in SF's Sunday Streets, but thought I'd share:
Localize! features free valet bike parking, courtesy of Centro Comunitario de Bicicletas (they also give bike repair classes in SPANISH), free freshly roasted coffee by Coffee Bike of Oakland, and vegan cookies!
This event going on at Berkeley Art Museum, also on Sunday, June 7th (11am – 3pm)
More info here: [BAM/PFA Berkeley]
Artsfest
Bayview-Hunters Point will come alive with music, art, dance, and more at the second-annual ARTSFEST hosted by ART 94124 on Saturday June 6 from 11am–5pm on Fairfax Street (between Third and Phelps). More info click image.
image by artfest 94124.com
Bullit Bike Tour
]
✱
Another reminder, Sunday Streets is THIS SUNDAY!!! in the Mission.
✱
– – – –
Okay thats it for now. ♥Have a great weekend everybody!!!
In the meantime, I'm heading over to a paradise looping morning ride inMarin for a retro-theme road ride with these cool guys. Here's their blog, a new local fave of mine: 10speed.blogspot.com Classic lightweight bikes & rides. Check out their super fly style! :